Online Forms
---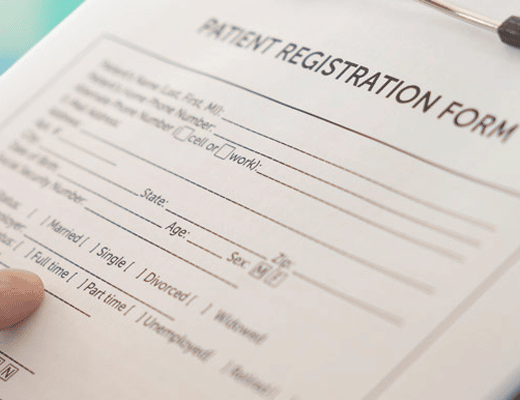 You can save time by filling out these forms before you come into the office for your first appointment. It's easy. Each of the links below will bring up a form in a separate tab or window. All you have to do is print the forms, fill them out, and bring them with you when you come for your appointment.
Pages 1-3 will go into your permanent record at our office. The 4th one is for you to keep. It explains our privacy practices, which are in accordance with the Health Insurance Portability and Accountability Act (HIPAA), and your rights under that law.
If you don't already have the free Adobe Acrobat Reader, you can get it here.

If you should have any trouble printing the forms, try right-clicking on the link and choosing "Save As". Save the file on the Desktop, or anywhere else you like, and then open it in the Adobe Reader. You should be able to print from there with no problem.